The Best Leo Carrillo Camping
The Leo Carrillo State Park is a stunning park in California, which is a part of the Santa Monica Mountains National Recreation Area that preserves 1.5 miles of pristine beach which runs through the park.
Established in 1953, the park was named after actor and conservationist Leo Carrillo who notably served on the State Parks Commission. With that being said, this park offers visitors the opportunity to witness jaw-dropping nature and test themselves with surfing, windsurfing, fishing, beachcombing and snorkelling through the sea caves and reefs.
It's the perfect place to escape into nature while also being close to main cities such as Malibu. Check out my guide to the Best Leo Carrillo Camping!
Camping in Malibu, California
Where can I camp in Malibu, California?
Malibu Beach RV Park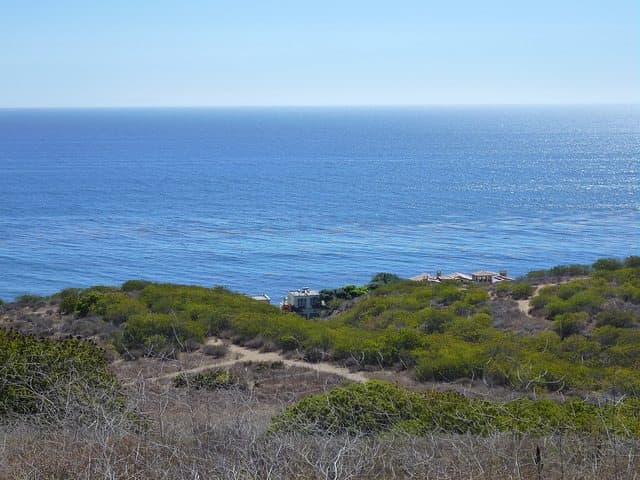 | Accommodation | Campfires | Pets | Drinking Water | Toilets | Showers |
| --- | --- | --- | --- | --- | --- |
| Tents & Rvs | | | | | |
The Malibu Beach RV Park is the only private camping park in the city of Malibu. The park has 142 RV sites and 35 tent sites which either have ocean or mountain views. It's open 365 days a year, so whether you're camping during the summer or winter, it doesn't matter, you'll have all the amenities at your disposal.
The park is packed with amenities such as laundry services, a games room, heated showers, convenience store and a tv room. Aside from the park being situated along the beach, there are other activities which friends and family will love to take part in.
Since you're in Malibu, you're also located by some of the most famous adventure parks such as Disneyland, Universal Studios, MGM Studios and Warner Brothers Studio.
Though, if you're looking to stay in nature, the area offers whale watching, dolphin watching, fishing, body surfing and hiking through the regional parks such as Leo Carrillo Park, Coral Canyon Park and Solstice Canyon.
You'll be able to enjoy splendid views of their mountains or ocean while provided endless natural wonders to explore around you.
Ventura Ranch KOA
| Accommodation | Campfires | Pets | Drinking Water | Toilets | Showers |
| --- | --- | --- | --- | --- | --- |
| Tents & Rvs | | | | | |
North from Malibu and along the coastline is Ventura. Ventura Ranch KOA is a 76-acre campground that's situated at the foot of Ventura County's highest mountain, Topa Topa.
Here, you'll be surrounded by nature and wildlife with stunning views and starry nights. Ventura Ranch is not only a campground but they offer other accommodations alongside tenting.
Here, RV sites are available with full hookups, tent sites with no electricity, Teepees, Safari tents and cabins. There's wifi on the premises, a pool, cable tv, and a pavilion. This campground is ideal for families with young children as there are tons of activities for them to do.
On the campground itself, there's arts and crafts, jumping pillow, swing set and playground, rock climbing tower, zip line, gem mining, Bigfoot Watering Hole and a swimming pool. Children will be busy all day without even leaving the campground.
Of course, aside from the campground, you're very close to the coastline and surrounded by wine country and national parks. So, there's something for everything to enjoy whether it's relaxing, going surfing or trying some wine.
What's there to do in Malibu, California?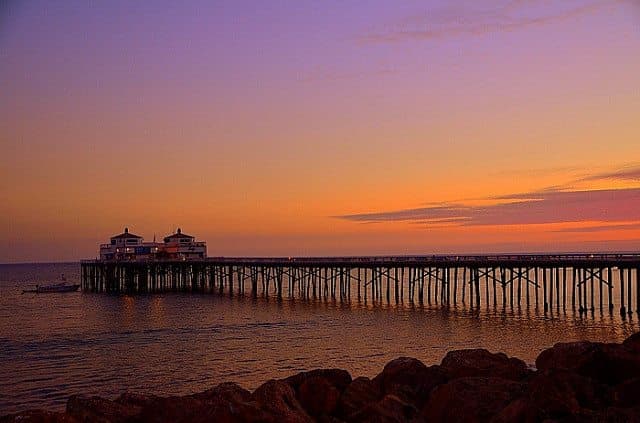 Malibu is a beach city in the Los Angeles County only 30 miles west of downtown Los Angeles. It's well-known for its warm Mediterranean climate and known as a hotspot for celebrities and Hollywood stars to reside.
Its nickname is "the Bu" by local and surfers as Malibu is filled with amazing beaches such as Zuma Beach, Malibu Beach, Topanga Beach and Surfrider Beach.
Though Malibu is famous for their coastline, the city is well-known for those who love the outdoors in general and offer amazing hiking and mountain-biking and horseback trails to explore. You get a taste of nature without having to completely immerse yourself in it as Malibu is full of shops, restaurants and bars.
Camping in Santa Paula, California
Where can I camp in Santa Paula, California?
Evergreen RV Park
| Accommodation | Campfires | Pets | Drinking Water | Toilets | Showers |
| --- | --- | --- | --- | --- | --- |
| Rvs | | | | | |
Evergreen RV park is situated closer to Ventura and is an RV-only park. The sites are very spacious, providing you with enough privacy from your neighbours and is a combination of grass and gravel.
The park offers visitors with an endless list of amenities such as a lounge, library, laundry room, full-service office, restrooms, showers, wifi, mail service, BBQ, picnic tables, etc. The park is walking distance to restaurants, shopping centres, pharmacies and convenience stores, making this highly convenient if you need small items.
You're also situated close to the Oxnard beach, Port Hueneme beach and Ventura beach. However, if you want to explore the wilderness, you're also extremely close to some of the best parks in the area and as well as California's famous wine country.
If you have children, you're also close to adventure parks such as Disneyland. So, there's a little bit of everything around you.
Valencia Travel Village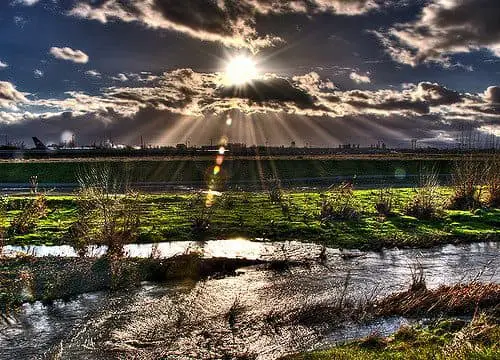 | Accommodation | Campfires | Pets | Drinking Water | Toilets | Showers |
| --- | --- | --- | --- | --- | --- |
| Rvs | | | | | |
Slightly north of Santa Paula city is the Valencia Travel Village which is an RV-only resort that's nestled in the Californian nature. It's quite a large RV resort with 381 sites available to handle big rigs.
The amenities in this village are amazing. Visitors have access to two heated pools, a spa, kiddie pool and a playground for children. In addition, they have a convenience store and laundry facilities. Though they're located in nature, they're very close to golf courses, churches, shopping malls and the Magic Mountain adventure park.
This RV resort is ideal for a couple, those with children or groups of friends as they offer amenities which cater to people of all ages. Just north of the RV resort is the Castaic Lake State Park and west of the resort is Sespe Condor Sanctuary, so, you'll be able to immerse yourself in nature within a couple minutes.
Under thirty minutes, you'll be able to drive to Leo Carrillo Park and enjoy the coastline as well. So, though it's not situated on the coastline, you're very close to everything you need.
Mountain View Park
| Accommodation | Campfires | Pets | Drinking Water | Toilets | Showers |
| --- | --- | --- | --- | --- | --- |
| Rvs | | | | | |
If you're not wanting to stay along the coastline but rather be situated between parks, then this is a great option. The Mountain View Park in an RV-only park and is a ten-minute drive from the coastline.
The park is situated in the valley of Santa Paula and is surrounded by orchards of oranges, strawberry fields and mountain views. The park itself has 28 spaces and comes with full hookups, including cable, wifi and a commercial spa.
Around the RV park, there are some great sights to see. You're close to Santa Barbara wine country, the historical Reagan library, Ventura Beach and Ventura Harbor, Ojai Valley which is ideal for hiking and of course, you're only an hour away from downtown Los Angeles.
The location could not be better than this, especially if you're looking for mountains and sea. The only downside is that the RV park doesn't accept tents. Unfortunately, if you're planning on tent camping, this park is not an option for you.
What is there to do in Santa Paula, California?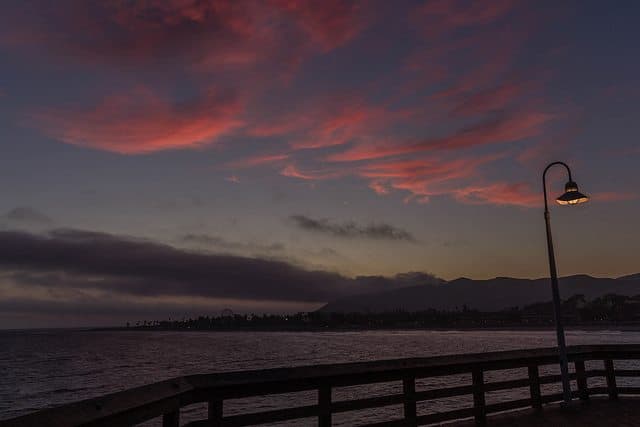 Santa Paula is in the Ventura County which is situated in fertile land that's well-known for their fruit orchards. It's been coined the "Citrus Capital of the World."
Now, it's inland, so there isn't a beach close by, however, it's a short drive to the coastline. The city of Santa Paula is quite historical with many museums about oil, art, aviation and the county of Ventura. Though the city was the early centres of the petroleum industry, it's now best known for their sweet and tasty fruit.
Around the city, you have various parks to explore such as Steckel Park, Los Padres National Forest, and it's just north of Leo Carrillo Park as well. With annual festivals, parks and the coastline nearby, there's plenty to do in Santa Paula.
Los Angeles, California
Where can I camp in Los Angeles, California?
Hollywood RV Park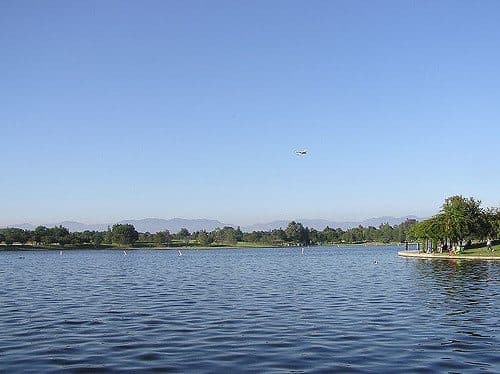 | Accommodation | Campfires | Pets | Drinking Water | Toilets | Showers |
| --- | --- | --- | --- | --- | --- |
| Rvs | | | | | |
Formerly, Balboa RV Park, this park has been around since 1948. It's located in the Northridge neighbourhood of Los Angeles and is close to Lake Balboa/Anthony C Beilenson Park as well as Topanga State Park.
However, within a short drive, you'll be in Leo Carrillo Park and along the coastline. Since this RV park is in Los Angeles, it's closely approximated near all the amenities you need such as grocery store, shopping centres, hospitals and restaurants, thus making it ideal for everyone of all ages to enjoy.
They offer basic amenities such as full hookups, wifi, a gym, cable and laundry services. You're also able to stay at the park for both short-term and long-term site rentals, it just depends on your needs.
The park is full of trees and greenery, giving you a cosy and fresh atmosphere within the park. The sites are spacious and provide you with enough privacy from neighbours. Within a short drive, you're close to all major sights of Los Angeles, plus, close by national parks and reserves.
Hollywood RV Park is well located as you get a little bit of everything.
Walnut RV Park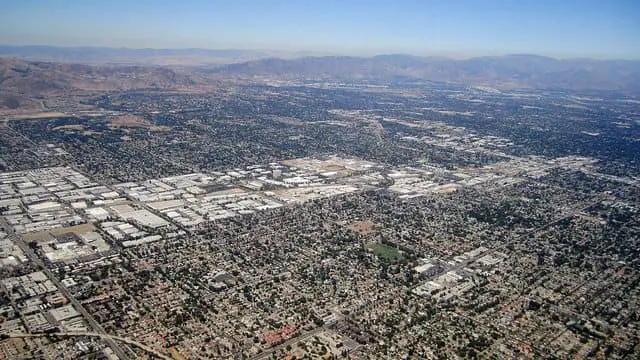 | Accommodation | Campfires | Pets | Drinking Water | Toilets | Showers |
| --- | --- | --- | --- | --- | --- |
| Rvs | | | | | |
The Walnut RV Park has been established since the 1960's. Originally, it had started out as a farm, though, through time developed into one of the only two RV parks located in the city of Los Angeles.
The park is kept in the style of the 1960s and will feel like you've been put back in time – in the best way possible. This park is ideal for those who want to experience some nature, however, still want to be located within the big city of Los Angeles.
Nearby the park, you're provided all the amenities such as restaurants, shopping centres and grocery stores. In addition, if you're interested in checking out some museums and adventure parks, you're close by to Magic Mountain, Griffith Park, Universal Studios, Los Angeles Zoo and the J. Paul Getty Museum.
Though, you're a short drive away from national parks including Leo Carrillo park. This area, in general, is ideal if you're travelling with children and want to be located in both the city and nature without having to necessarily choose one or the other.
East Shore RV Park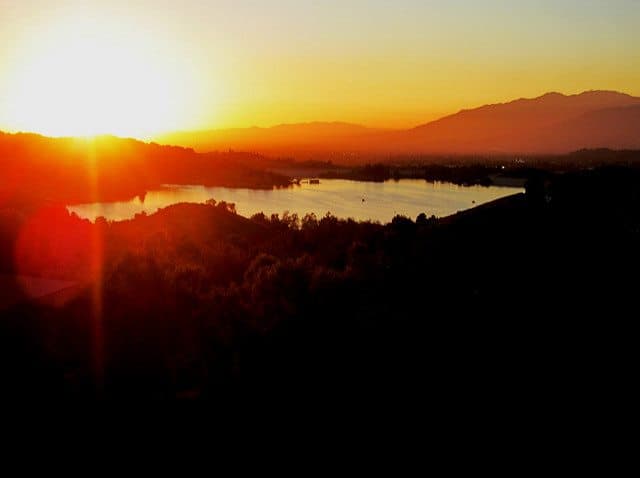 | Accommodation | Campfires | Pets | Drinking Water | Toilets | Showers |
| --- | --- | --- | --- | --- | --- |
| Tents & Rvs | | | | | |
Just on the perimeter of the eastside of Los Angeles is the East Shore RV Park. It's located on the banks of Puddingstone lake in the Bonelli Regional County Park which is fully stocked with trout and bass throughout the year.
If you have a boat, you'll love taking the boat out on the lake and enjoy a day of fishing, swimming or water skiing. Around the RV park, there are golf courses, hiking, raging waters and mountain biking trails for everyone to enjoy.
Though it's close to the Los Angeles area, it's surrounded by a bit more nature which is great for those who are looking for more greenery. The RV park itself is full of amenities such as a swimming pool, laundry services, a recreation hall, fire pits and a children's playground.
Whether you have an RV or tent, you'll be able to set up camp for as long as you'd like. In addition, the campground is also supplied with a market which is fully stocked at all times, including bait and fishing licenses as well. This park has everything you need, yet is close enough to the city to experience what Los Angeles is all about.
What is there to do in Los Angeles, California?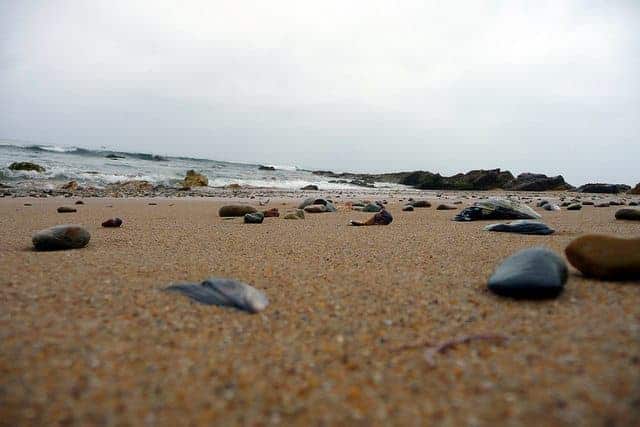 The city of Los Angeles is more than just the Hollywood walk of fame. The city of Los Angeles is the cultural, financial and commercial hub of Southern California. It's the second most populated city in the United States and is located along the west coast and surrounded by mountains.
Of course, when in Los Angeles, there is plenty to do and see such as visiting adventure parks, going to well-known restaurant, shopping along famous boulevards and maybe spotting a famous celebrity.
However, the area of Los Angeles is quite large and includes various national parks and nature reserves which your family and friends will love. This area though is well-known for its commercial aspects is also full of nature and wildlife that you'll be able to see from your tent or RV.