OliLight Smart Hiking Light and Safety Device – Full Review
Manufacturer: OliLight
Product: Smart Hiking Light and Safety Device
Professional Camping Rating: 9.6
Features:
360° Light
Accelerometer
Gryoscope
Specs:
IP64 Water Resistance Rating
Bluetooth 4.0 Connectivity
USB Type-C
Looking for other accessories? Check out these other popular camping gear:
My Verdict
The OliLight Smart Hiking Light and Safety Device is a great tool for any outdoor adventure. It provides a clear field of vision whilst being hands-free, allowing you to focus on your outdoor experience. It also claims to be water resistant and the light boasts an array of useful tools and features.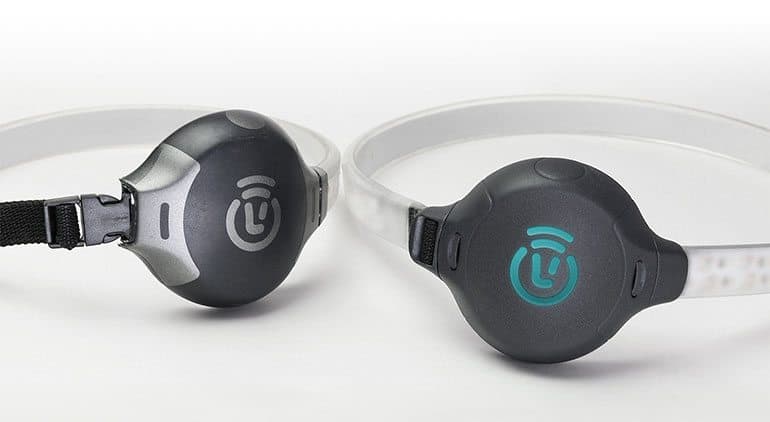 Features
Hiking Light
The OliLight features a useful hiking light. I only have two hands and most of the time, they're gripping a cliff face or clinging to the bank of a river. I really don't have a spare hand to carry a torch and I find head torches useless as they only illuminate a small patch in the direction that my head's facing. Which, often, is not where I need to see.
The OliLight solved both of these problems. Not only does it wrap around your waist for a hands-free trekking experience, it provides a full 360° radius of light. The light cast by this device is pretty impressive. It really illuminates your surrounding area which is great both for you but also for your fellow adventurers. The bendable led belt boasts a sizeable 1200 lumens and has a quick release clip incase you need to remove it hastily.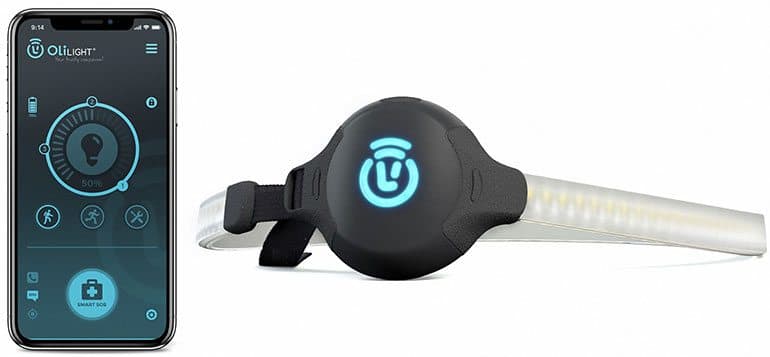 The Smartphone App
Now, I spend most of my time with simple, rugged camping equipment, but even I can see the use of the smartphone connectivity that comes with the OliLight. I can set the device to my exact specification. If night has only just begun to fall, no problem, 20% brightness it is. If it's midnight and I'm at the very bottom of a cave, then I can spin that up to 100%. That's pretty useful.
I've also discovered that I can lock the OliLight's buttons through the app. This is really useful if you're about to start a climb or a dash up a hill and you're worried the rough activity will accidentally toggle the button on the device. This simple feature locks the functionality until you've finished your activity and are ready to switch it back to unlocked.
Another useful feature is that the app displays the OliLight's battery level. This is perfect for checking whether a recharge is on the cards.
My final excitement of the app's functionality is that you can toggle from Adventure Mode into Urban Mode. This keeps all of the great functionality of Adventure Mode but also starts the urban safety features.
When switched to Urban, the OliLight logo starts to blink red. This allows the belt to be used as a safety device around your local area. You could use it when you're riding your bike to work or taking a jog up the road.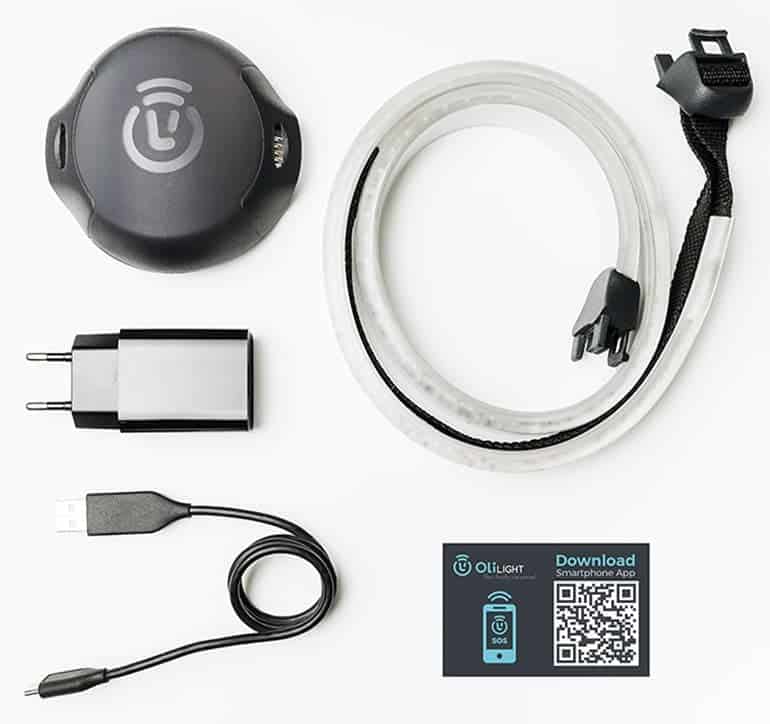 Battery & Charging
Now, I know what you're all thinking, all these features must drain the battery pretty rapidly. OliLight claims the lithium-ion battery can last for 100+ hours on stand-by or up to 10 hours with the light on when using the optimal settings. That's plenty of power for a weekend hiking trip. Maybe even a week's worth of camping without a recharge.
Plus, if you do run out of juice, I'm told the battery recharges in just 4 hours via a USB Type-C connector. USB. That means I can charge it from my car or my usb battery pack or my solar powered usb charger. I even saw a wood-burning usb charger on my last test trek. Point is, I'm not worried about running out of charge.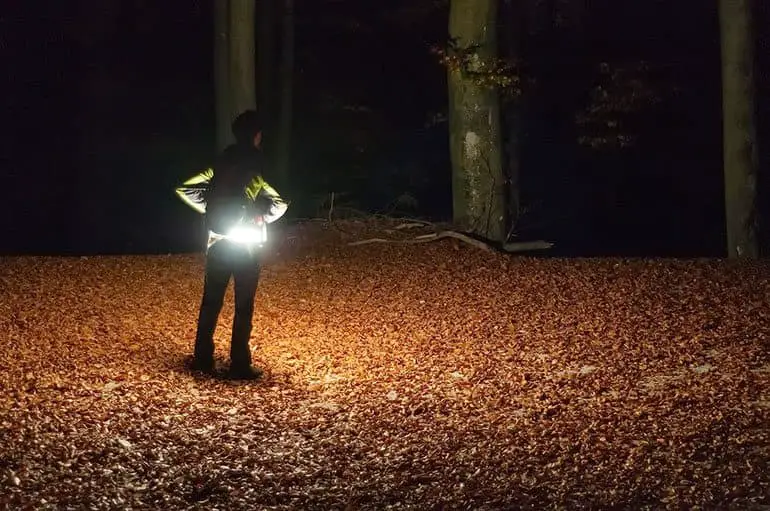 Materials & Water Resistance
I'm just like any of you when I take my equipment out on a hike. I'm not careful with it. Like, at all. It's essential that my equipment can take some knocks and drops, the occasional splash of rain and the slightly-less-than-uncommon fall from a clifftop. It happens. To some more than others.
Luckily the OliLight Smart Hiking Light and Safety Device is created with a polycarbonate casing. Plus the belt is polyurethane. It really is a well thought-out product.
OliLight claims that it can operate from -20°C (brr) to 45°C (or -4°F to 113°F if that's how you do things) and they've also tested it to comply with IP64 water resistance specification. They say the OliLight is sweat, rain and splash proof. So I won't worry when I scuff it against the mountainside or it starts to rain.
I like quality camping gear. I still have a Zippo lighter from my first camping trip with my dad. It still works just as well as it did then. Well chosen materials and clever design are essential on a trek. You can't afford for your equipment to fail you. With the OliLight, I'm not worried.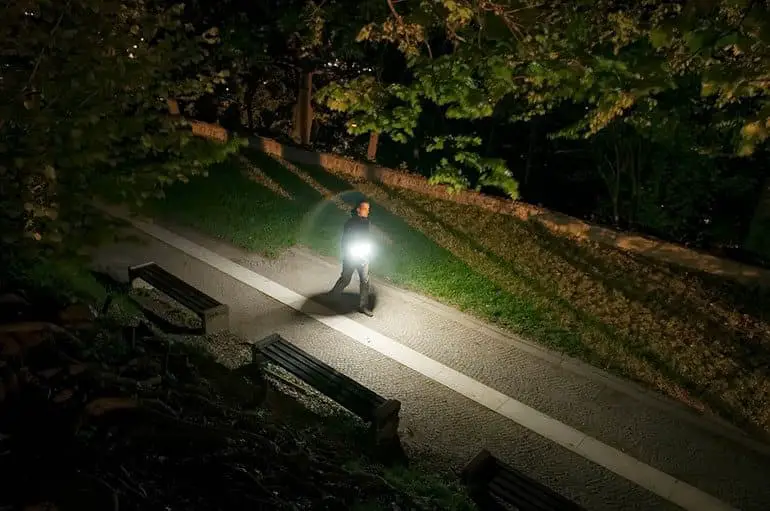 Value
The OliLight is (at the time of writing) part-way through a kickstarter campaign and you can pick up an early bird offer for the OliLight Smart device for $139.
Bearing in mind that this device functions as a smart hiking light and also an urban safety light, that's a pretty small price to pay for these many practical uses. Honestly, I'd pay that just for a great hands-free hiking light. All the other great features such as the smartphone app are amazing extras.
Conclusion
Overall, the OliLight proves to be an essential piece of equipment for your next hiking adventure. It's practical, well thought-out and multi-functional. I'm amazed that I've hiked all these years without it. I'm definitely taking one on my next camping trip. I'd say you probably should too.
If you like what you see, head over to Oli Light to have a closer look.